Hi Friends! My Greek series of recipes are now all up on the blog! I have created 4 recipes to make the perfect greek meal!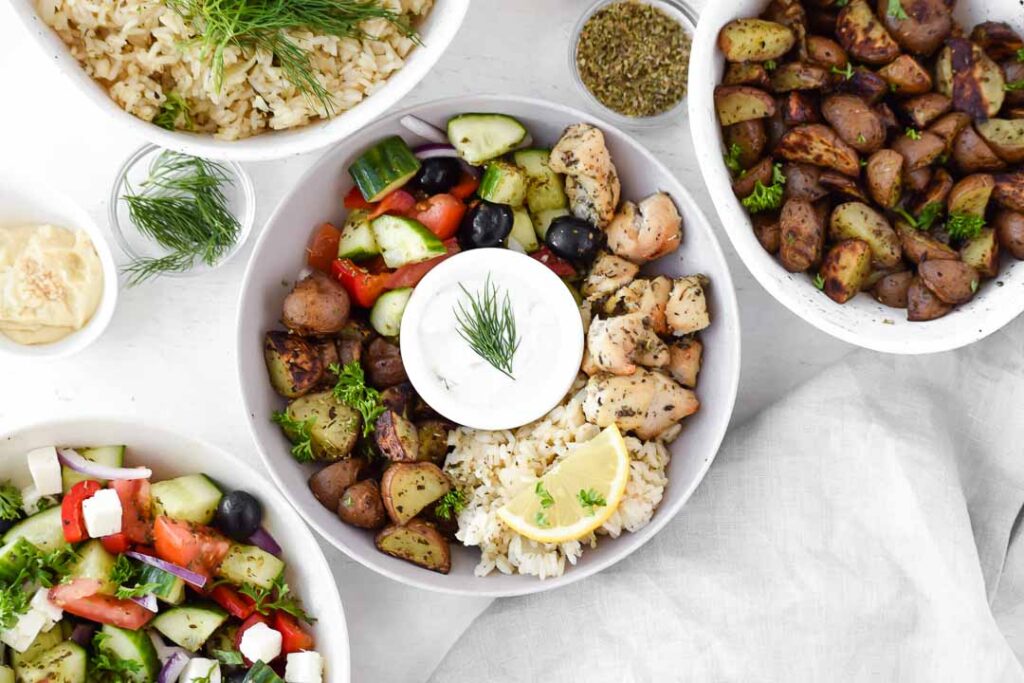 I love Greek cuisine! This bowl has all the makings of one of my favourite Greek take-out restaurants with a healthier twist! These recipes are full of flavour and can be used for your next meal prep! I love to eat these recipes with a side of tzatziki or hummus!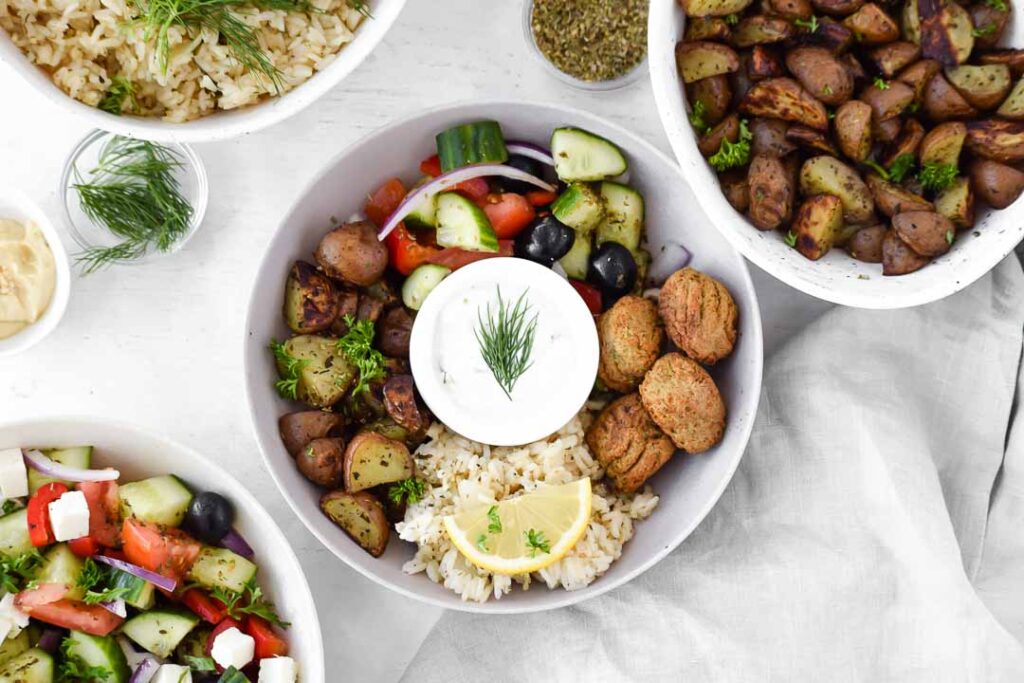 If you don't eat chicken, try adding Falafel to your perfect Greek meal instead!
This recipe is one of my favourites for meal prepping! No lettuce and full of flavour!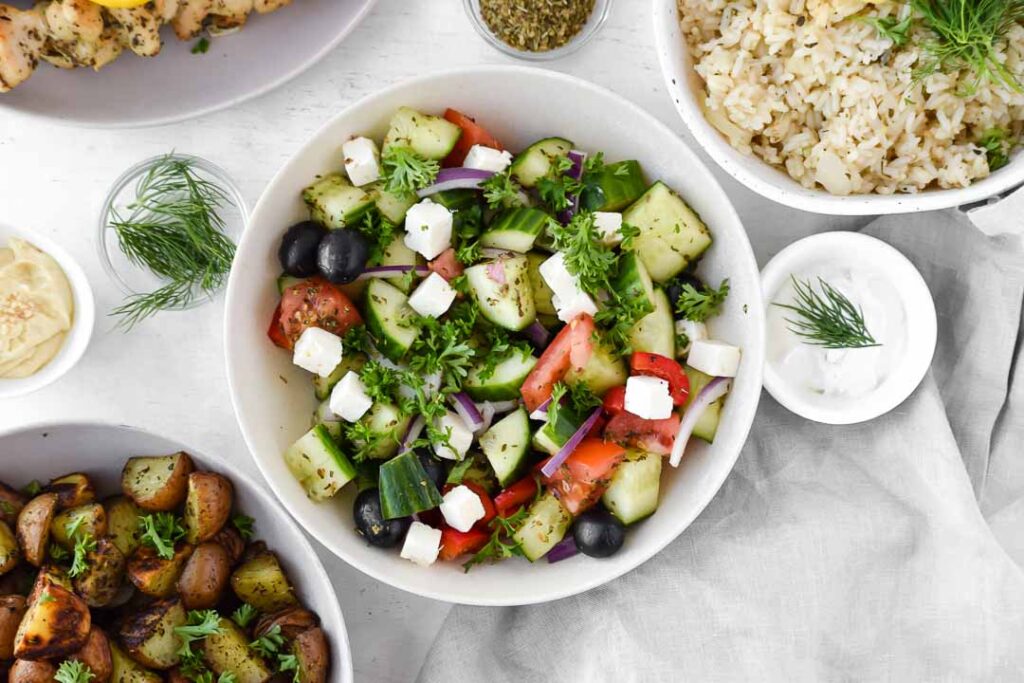 If you love potatoes this recipe is for you! Easy to bake in the oven and coated in EVOO and a lovely blend of spices.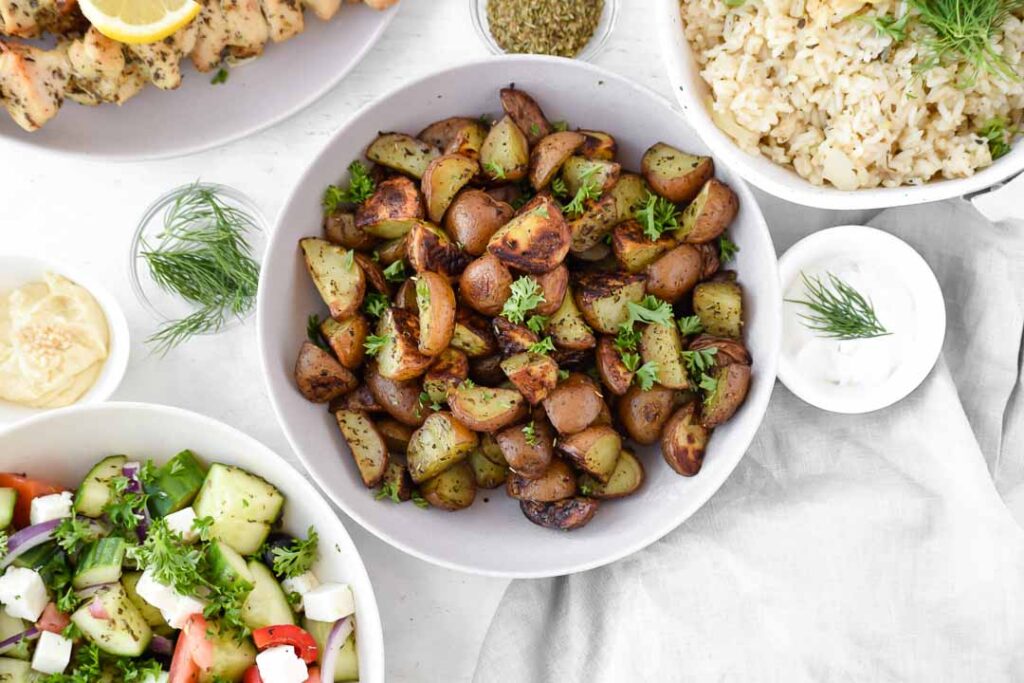 No barbecue? No problem! This recipe is an easy way to make chicken souvlaki in the oven.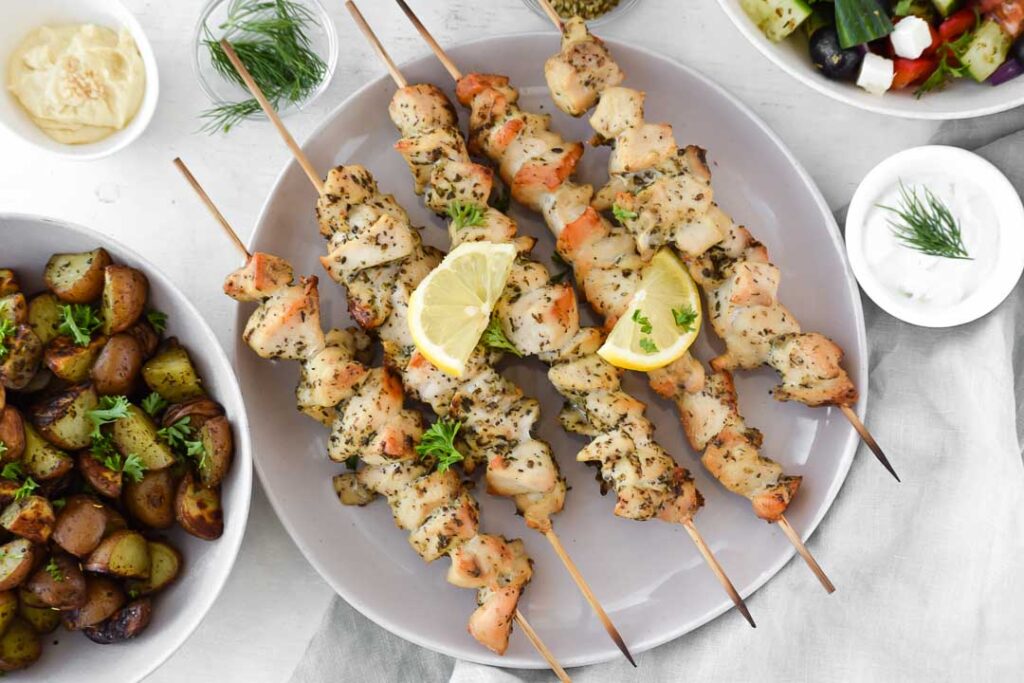 Tired of the same plain white rice? Add some flavour to it! You will want to eat this rice is all your meals!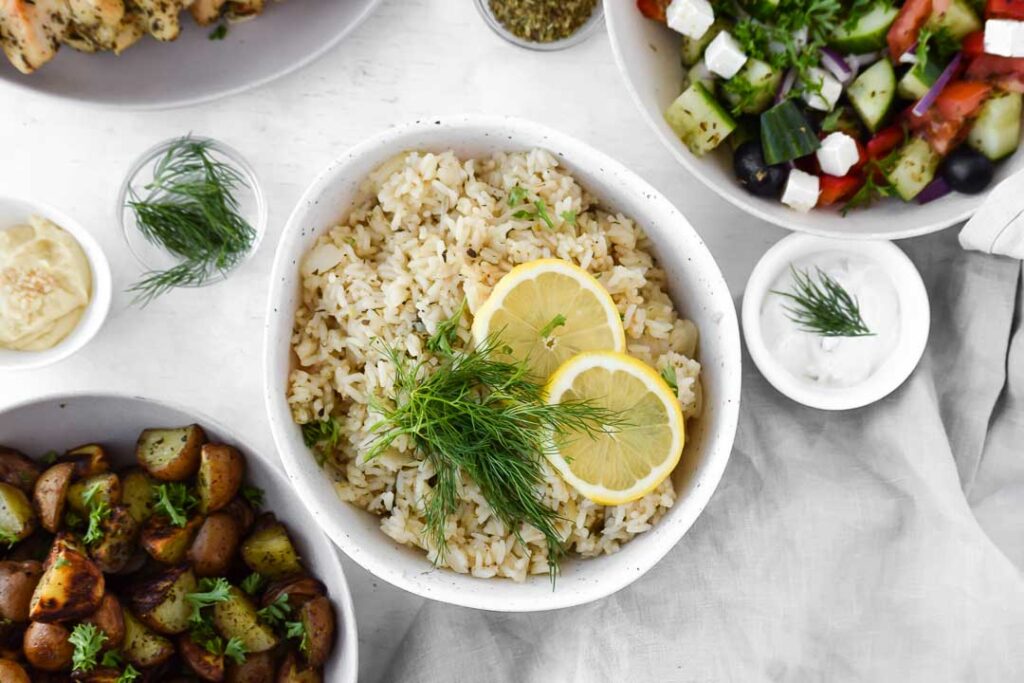 OTHER RECIPES TO TRY IF YOU LOVED THESE
If you tried any of these recipes from Nadina's Kitchen, comment below and follow us on social media for more delicious recipes on Facebook, Instagram and Pinterest!