My mom recently came back from Cyprus last year with a box of sugar-free Turkish delight for us! It, unfortunately, didn't taste too great and during our clean out, I had to throw it out because it was not Elimination Diet friendly. As my husband challenges beef this week, I am challenging gelatine (because I don't eat beef). While testing out this recipe, I fell in love with rosewater. It smells amazing and makes these delights taste just like Turkish delight! This Pomegranate Turkish Delight recipe uses pomegranate juice for the flavour which is very tasty! I am thinking of trying this recipe again with other flavours like apple or cranberry next time just to change it up.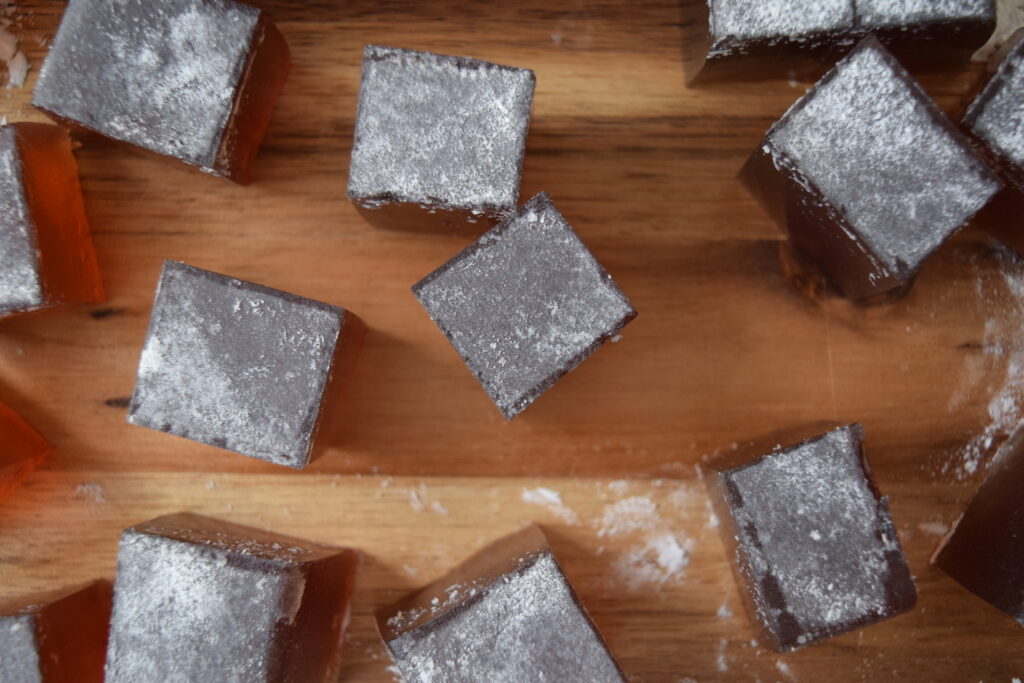 WHY YOU WILL LOVE THIS RECIPE
This Pomegranate Turkish Delight recipe is a lighter take on your typical Turkish delight. I love to have this recipe as a light dessert for lunch. If you also want something not as sweet, this is a good alternative as it is sweetened with raw manuka honey.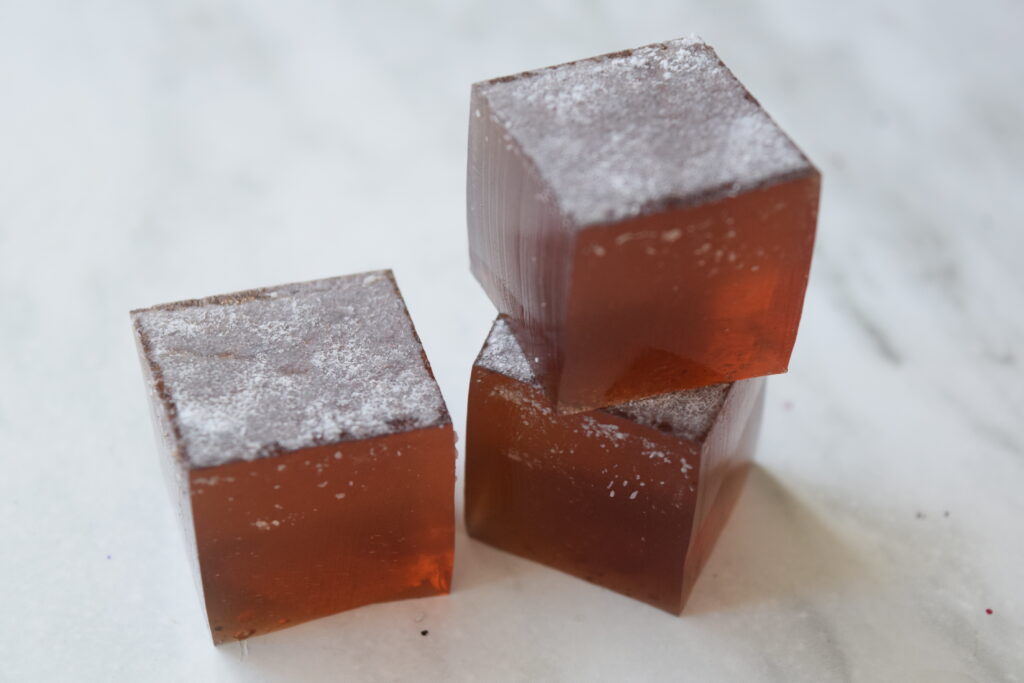 TIPS ON HOW TO MAKE THIS RECIPE
Play with the flavours! I like pomegranate juice, but you can use any other flavour of juice, like apple!
You can also dust this recipe with icing sugar instead of arrowroot starch, if you diet permits it
OTHER RECIPES TO TRY IF YOU LOVED THIS ONE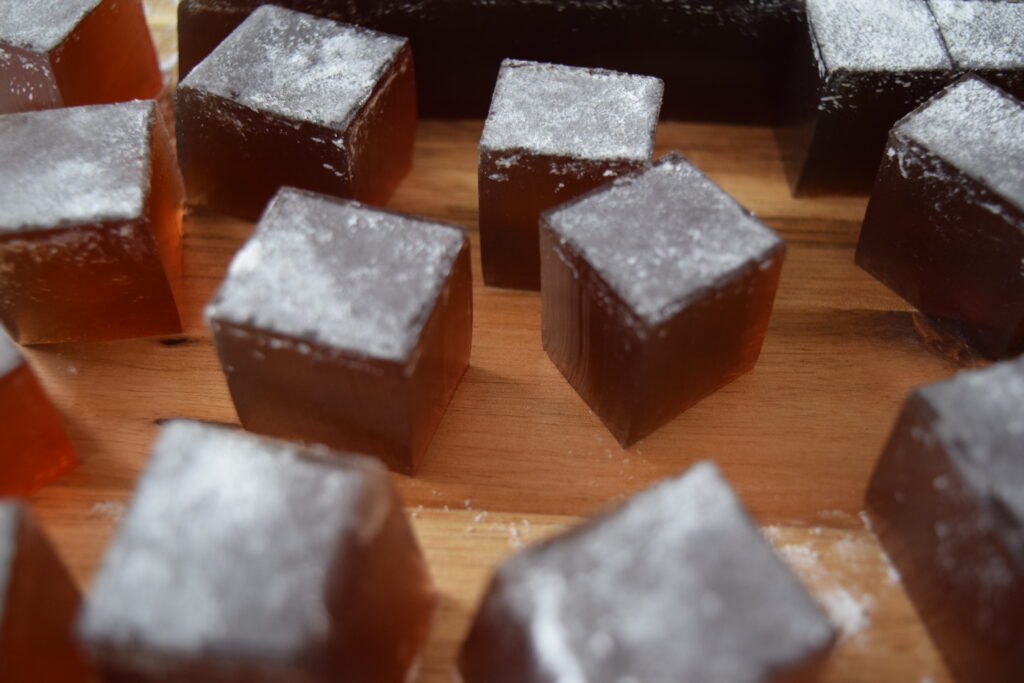 If you tried this recipe from Nadina's Kitchen, comment below and follow us on social media for more delicious recipes on Facebook, Instagram and Pinterest!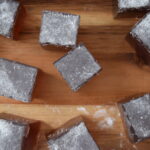 Print Recipe
Pomegranate Turkish Delight
Ingredients
2

cups

filtered water

⅓

cup

100% pomegranate juice

¼

cup

raw manuka honey

½

cup

cold water

3

tbsp

gelatine

1 ½

tbsp

pure rosewater

2

tbsp

arrowroot starch/flour
Instructions
Lightly grease a 8×8 square pan

Bring the 2 cups of water to a boil in a medium saucepan

Add pomegranate juice and honey to water and simmer for 5 mins while stirring

Remove mixture from heat and place to the side to cool a bit

In a separate bowl, bloom the gelatine. Sprinkle the 3 tbsp of gelatine over the 1/2 cup of cold water and wait 5 minutes

Add the rosewater to the saucepan with the pomegranate-honey mixture while waiting for the gelatine to bloom

Add the gelatine to the saucepan and stir until dissolved

Pour mixture into the lightly greased 8×8 square pan

Place in the fridge overnight (or at least 5 hours)

After mixture has set, remove from the fridge and lightly dust with arrowroot flour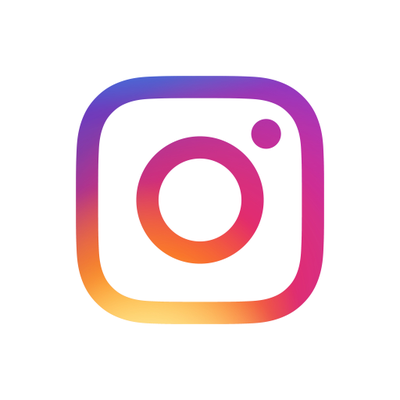 Did you make this? Let me know!
@nadinaskitchen