Book The Calligraphy Workshop for your next get together or your upcoming corporate event.​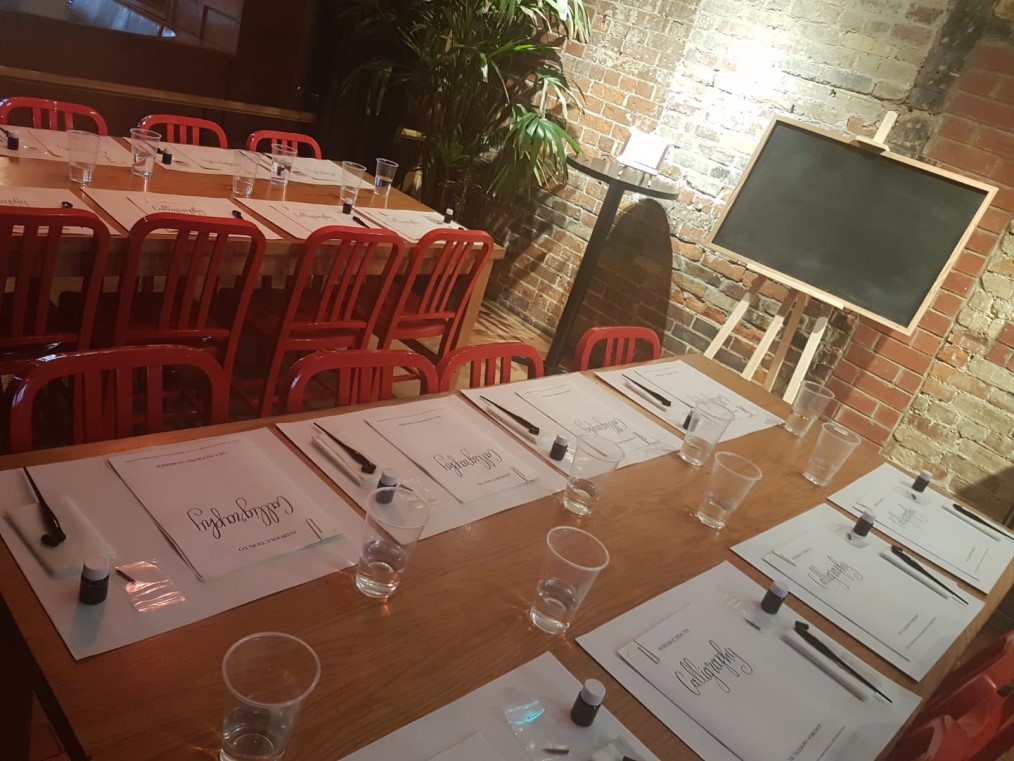 Each workshop includes:
– our famous 101 Introductory Learning Guide
– your choice of left or right-handed calligraphy pens
– metal calligraphy nibs
– calligraphy ink
– calligraphy practice sheets with guidelines
– 3-hours of instruction at your event (2-hour sessions also available)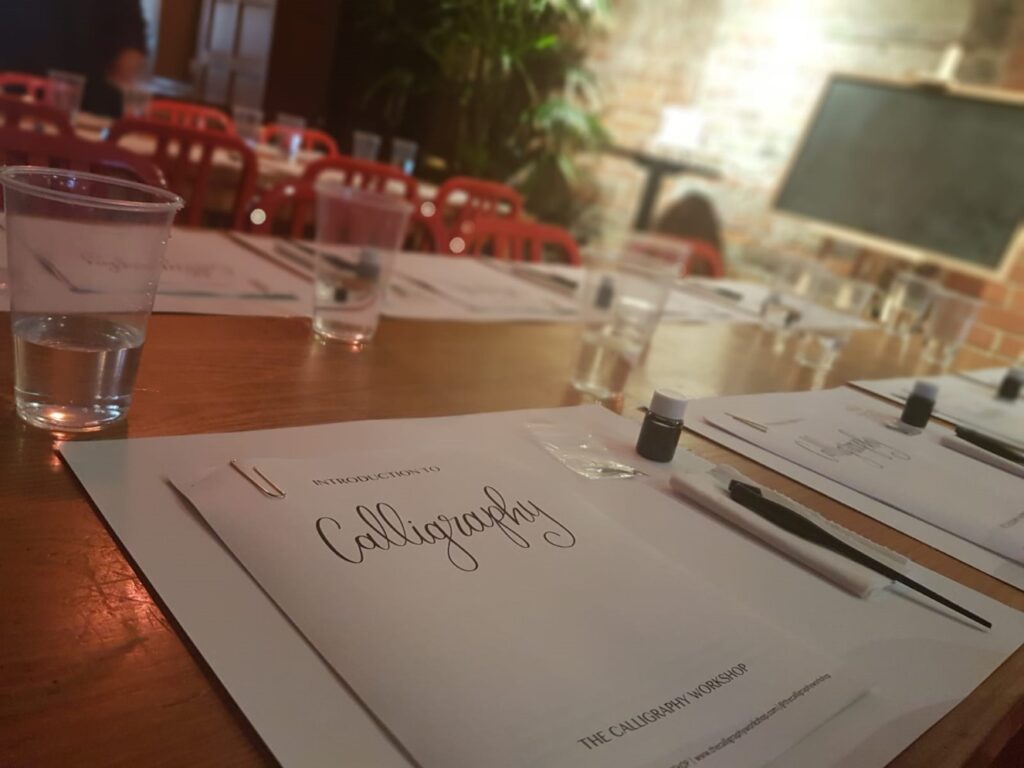 Package Prices (3-hr sessions)
$250 for 5 guests
$675 for 15 guests
Custom packages are available for all party sizes!


Contact Us at [email protected] with your event specifics and let us bring the art of modern Calligraphy to you!

We'll need the date, time, duration (1, 2 or 3 hrs), and number of guests. See you soon!